– DONE FOR YOU –
Dubsado Setup Service
Streamline your workflows, level up your onboarding & save time by automating your business. 
I bet this sounds a little too familiar:
You're using more than one tool or app to track your client projects, schedule bookings and send out contracts and invoices.
You're writing the same emails over and over again for different clients or copying and pasting from a google doc.
For every new client that comes on, you have to manually take them through the client experience. 
You're forgetting to chase up on invoices until you realise in a panic that you haven't been paid yet.
Your onboarding and offboarding process is a mess of links, google docs, spreadsheets and sticky notes. 
Did I get it right? If so, then you need Dubsado.
Download your 20 Free Dubsado Portal Templates for Desktop & Mobile
20 free templates to stay on brand & WOW your clients – it really does add to that 5* client experience.
the perfect client experience
What is the Dubsado setup?
In case you aren't familiar with it, Dubsado is a Client Project Management tool for individual client projects (not to be mixed up with email marketing platforms). 
It keeps all your clients (known as projects) in one place so you can streamline onboarding & offboarding processes. This includes booking in consultations, sending call reminder emails, sending contracts, invoices, proposals, recurring payments and more.
Beautiful Dubsado Forms
VIEW MY RECENT WORK




THE SOLUTION
Why Dubsado?
Dubsado is the system where: Payment reminders, appointments, and lead captures run on autopilot. With this full dubsado setup, you'll be able to escape your inbox, book clients more quickly, have more free time and have space to make progress in your business process. You want to provide an elevated client experience and have a system that discretely keeps clients on schedule.
My Dubsado setup allows you to create the perfect client experience while saving time, by not having to repeat processes every time a new client buys from you.
No more spending extra hours chasing up on invoices…
Forgetting to send out emails

Manually sending questionnaires and contracts having to triple check if it's the right one

Back and forth to schedule meetings and send reminders

Going to Canva to tweak proposals to resave and reupload each time

Reinventing the wheel every time a new client comes onboard 
With this done for you Dubsado setup, you've got a one stop system that lets you do everything easily and focus on what you do best, being the absolute boss of your business. 
We'll create a workflow that is specific to your business needs, with stunning custom-coded proposals, a streamlined process for all your packages, triggers for each package & each individual workflow. 
Sit back and have the system do everything for you, as we automate your emails and ensure that each client is getting the same, high level experience.
Once it's set up, all you have to do is click a button.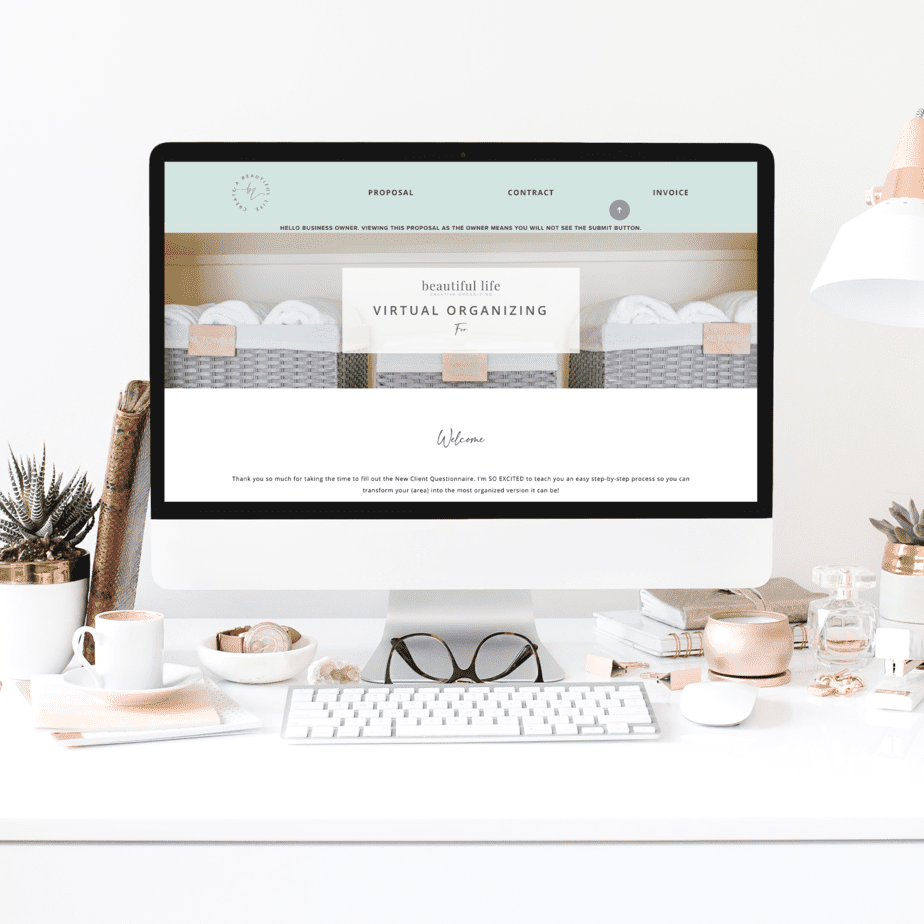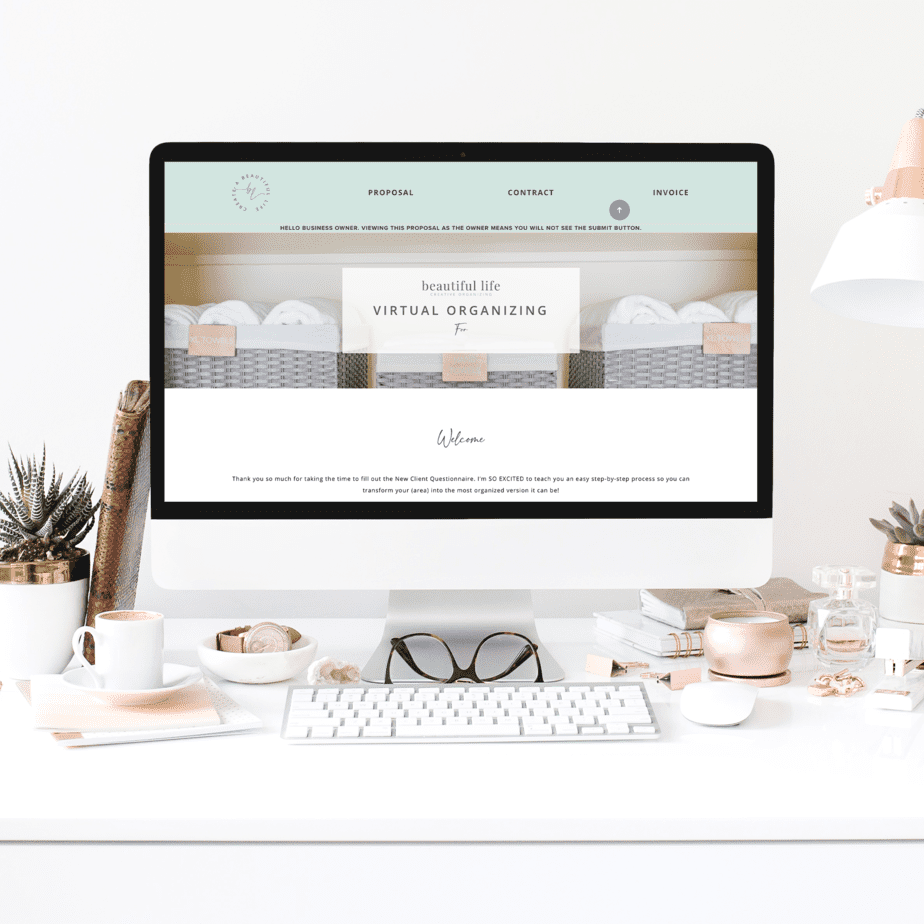 automate your business
The Full Dubsado Setup
Automate 88% of your business workflow strategy (defined as your ideal client experience) with the complete Dubsado Setup. It allows you to create proposals, send contracts, collect invoice payments, and automate many of the tedious administrative tasks to keep your business running. No more chasing invoices, manually sending contracts, questionnaires & inputting clients into your CRM system.
WOW, your new clients with the highest customer experience:
– Packages / products built-in
– Custom Payment Plans
– All forms are custom coded with your branding, so they will look exactly like your website
– All canned emails written for you
– 1 service included 
– Unlimited forms, schedulers, packages, payment plans
– Client portal / branding setup 
– A comprehensive 1:1 tutorial where I teach you how to use your new system
– 30 days support as you acclimate to your new CRM
FROM £1099.98
Wow! Sarah Exceeded My Expectations
I came to Sarah with a terrible case of Dubsado overwhelm. At the end of our collaboration, I was left with a beautiful portfolio of forms, streamlined processes and beautifully-designed materials to present to my clients, giving me the confidence I need to approach my dream clients. My processes are now automated down to the very last detail, saving me time, and giving my clients a top-notch, customized experience.
Sarah thought of everything! She also had the extraordinary task of creating my automated processes in three languages, and she delivered perfectly. 
I received a step-by-step walkthrough of my Dubsado account with loads of tutorials and videos so that anytime a question resurfaces, I have answers right on hand. I will recommend Sarah again and again!
cythina pecking - translator
Sarah Brought My Entire Website To Life.
Working with Sarah was beyond a dream. And I really mean that because she was able to come up with branding and a design so beautiful that it surpassed what I thought was possible in my wildest dreams.
Sarah was incredibly easy to work with. Not just because her processes were clear, simple and easy, but also because she has such a keen eye for design that she easily brought my entire website to LIFE.
I couldn't recommend her more highly!
Elizabeth Wallace - Joy Coach
Sarah is a True Gem
Although there are many Dubsado consultants out there, once you work with Sarah you won't want to go anywhere else.
She is competent, creative, and efficient. Not only does she understand Dubsado's tech inside and out, but her eye for beautiful design, along with her knowledge of custom coding, and the desire to provide the best experience for her clients makes Sarah a true gem in the industry.
This is my second time hiring Sarah and I will not hesitate to hire her again.
Deborah Barnes - Course Creator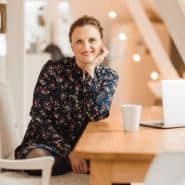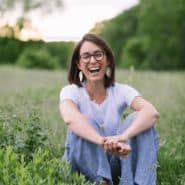 BEAUTIFUL FORMS
The Dubsado Makeover
You've DIY-ed your Dubsado forms & they aren't on brand or are feeling flat. It's time to give them the professional makeover they deserve. 
With custom-coded forms, branded proposals and ready-to-use contracts, not only can we make sure you're at ease using your system, but also that your clients are receiving an immediate WOW factor.
– 1 Custom Coded Proposal
– 1 Custom Coded Lead Capture Form
– 1 Custom Coded Contract
– 1 Custom Coded Questionnaire
FROM £299.99
DUBSADO STRATEGY
Workflow Strategy
Strategy Workflow 1-1 is perfect for the creative service-based business owner that has been DIY-ing their workflow and needs their business systems streamlined. 
You will leave the call with your onboarding and offboarding processes mapped out & know-how to implement them in Dubsado. 
– 1-1 90 Min Strategy Call
– Strategy Questionnaire
– Workflow PDF 
– Video Recording of Our Call
ONLY £279
01/Book Your Call
Before our free 30-min discovery call you will receive a Dubsado Setup Discovery Questionnaire. This helps me to know more about your business & Dubsado account ahead of our call.
02/Let's Get Started
Once the contract is signed & the payment is secured I'll then send you our Onboarding Questionnaire, once you complete your questionnaires you will be able to book in for our workflow mapping call. After the workflow mapping meeting you will have one more questionnaire to complete & then I will get to work.
03/Testing
After setup in complete you will receive an in-depth offboarding tutorial, your workflow charts in PDF form, video tutorials & a offboarding form to check through before going live with your account.
Frequently Asked Questions
WHAT YOU NEED TO KNOW
How long does it take to setup Dubsado?
This package usually takes 3-4 weeks, depending on whether you have provided me with all the information prior to the Workflow Mapping Meeting. Form design takes up to 3 days after the onboarding form is complete.
Do you offer payment plans?
Yes. Apart from paying in full, I also offer a 50/50 plan, where 50% is due upon booking to secure your spot on my calendar, and the remaining is due 1 day before our offboarding call. Form design is paid 100% up front before work commences.
Is support provided after the project is finished?
Yes! With my Dubsado setup service, I remain available for 30 days of support to tweak any workflow, forms, packages etc. I want to make sure everything is working the way you hope in practice so if anything needs to be changed or tweaked within those 30 days, then we will get it done!
How do I start Dubsado setup?
We'll begin by going through all your services, payment plans, contracts, questionnaires and proposals, so you'll need to provide me with all of these so that we can map out separate workflows that work for your business. If you don't want certain parts automated, no worries! We will customise your Dubsado to your business.
BUT you have to note that this service also means you have to put in the work to make the system work well for you and your business. I cannot do it alone!
Do I need a website?
No. You can collect leads in Dubsado without a website.
I do however advise that you at least buy a domain and custom email domain if you're just getting started or rebranding your business.
Like What You See? Take the Next Step.
To get in touch about Bespoke Website Design, Website in a day & Dubsado Setup simply book a 30 min free consultation call.