In this blog post I'll dive into what you should include on your homepage & why. Your website homepage is the most important page on your site. It's the first thing visitors see when they arrive, so it's vital that it makes a good impression. An effective homepage must be well-designed and user-friendly, with clear navigation and easy to find information. But first before you even think about building your website you need to answer some questions.
What is the main purpose of your website?
Here are some examples of what the purpose could be:
Promotional – more text heavy, aimed at helping customers learn more about you and your products and history.
Educational – teach your audience something, more resource/blog post heavy, instructional language.
Motivational – Inspire customers to do something, language use is more uplifting/ guiding, resource and blog heavy.
Functional – Provide access to business services, online quotes, view order status, submit application.
Engagement – Provide a place for customers to interact with your business, blog like, submit questions etc.
Informational – Provide information to current and potential customers, an overall look at your business and where to find you
Entertainment – E.g. online magazines, movies, the arts. Easy to navigate, frequently updated, engaging by using dynamic content, such as videos, Podcasts, slideshows, etc.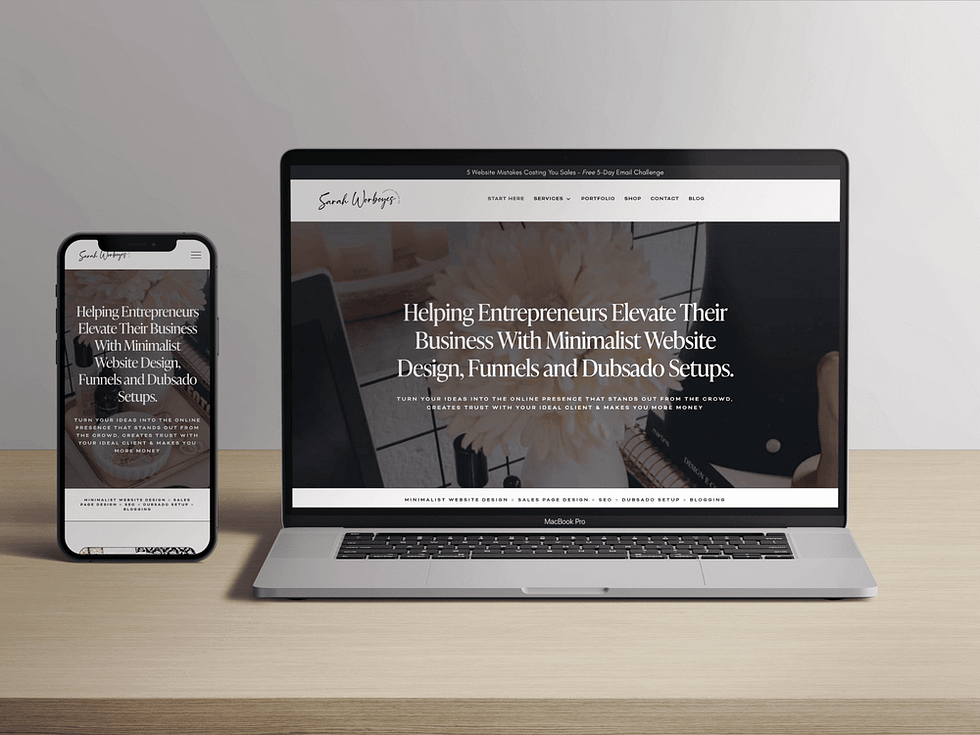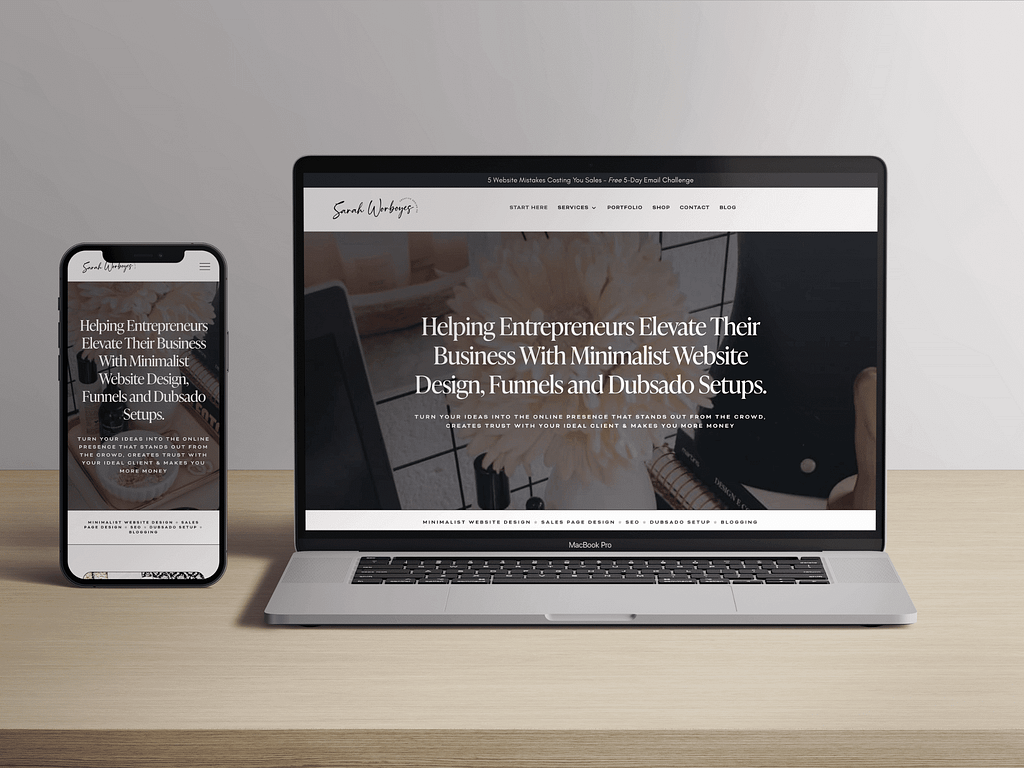 What are your website goals?
It's important to narrow down on your website goal, take some of these goals into consideration:
Increase sales – Search engine optimization, well-organized content, user-friendly site, effective calls to action, increase conversion rate.
Becoming an authoritative resource (an expert in your field where people go for help/information) – Providing quality content on your website, regularly adding new information, establishing trust, marketing your site on other websites and social media.
Improve interaction with existing and potential customers – Email marketing lists, online support (live chat), webinars, and content designed to give your visitor a reason to come back.
Build your brand – active social media program, promotions, reputation management.
Increase your leads (traffic/engagement/email capture) – clearly communicated content, consistently updated, search engine optimization, user-friendly site, effective calls to action, consistent sections for users to get in touch/contact/sign up.
Why is your homepage important?
Your homepage is important because it's the first thing that potential customers will see when they visit your site. It's your chance to make a good impression and persuade them to stay on your site and learn more about your business.
If you want to improve your website's user experience, it's important to focus on your homepage. This means including key features such as a clear and concise introduction, relevant images and videos, and easy to use navigation. By including these elements on your homepage, you can give visitors the information they need to make an informed decision about your business.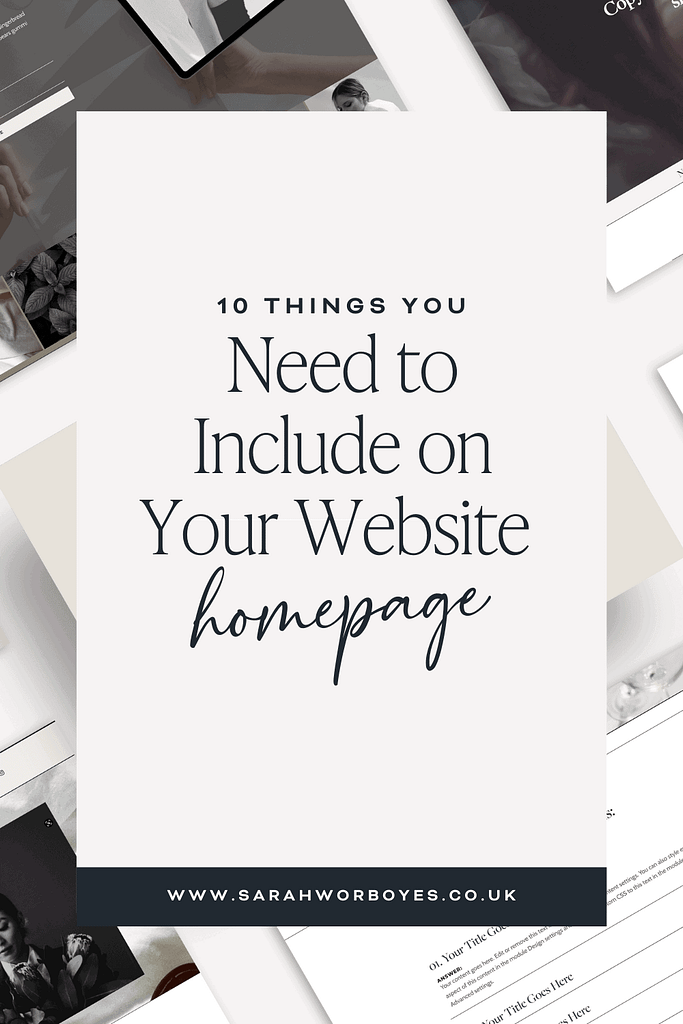 What should be on a website homepage?
There are a few key things that should be on every website homepage in order to create a good user experience. Let's dive into these 10 key features that will help you with your website structure & also make you stand out with a good website homepage:
1. Navigation / Header
The header should be the first thing visitors see when they arrive on your homepage. It should be clear and easy to understand, with a simple navigation menu that allows users to quickly find the information they're looking for, you can also include a clear CTA as a button to link to your contact page or email address.
Logo: Your logo should be prominently displayed in the top left-hand corner of your homepage. It's a good idea to include your company tagline underneath, to give visitors an idea of what you do.
You can create custom menus in the appearence setting in your WordPress dashboard. If you are using Divi you can use the theme builder to create your own custom header navigation.
2. Hero Banner
This is the first thing your visitor is going to see, you need a clear, concise and attention-grabbing headline with your mission statement as well as your tagline. This is your chance to make a great first impression, so make sure your headline communicates what your business does and why visitors should care. You definitely do not want your heading to be "Hi, welcome to my website" not only does it not help your visitor understand what you offer, it will also not help your ranking on Google. Remember that your heading needs to be optimised with well researched keywords.
Your hero banner should also include a strong and persuasive call-to-action (CTA), that encourages visitors to take action, such as signing up for your newsletter or scheduling a consultation.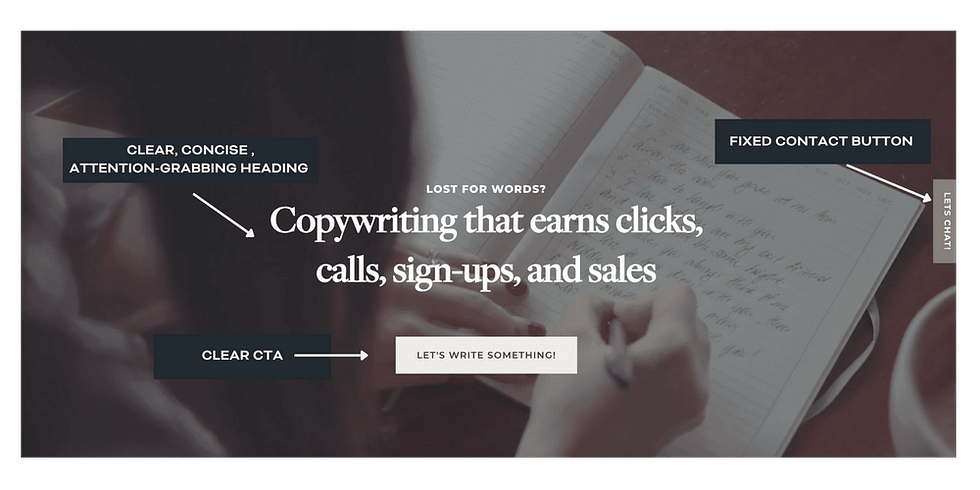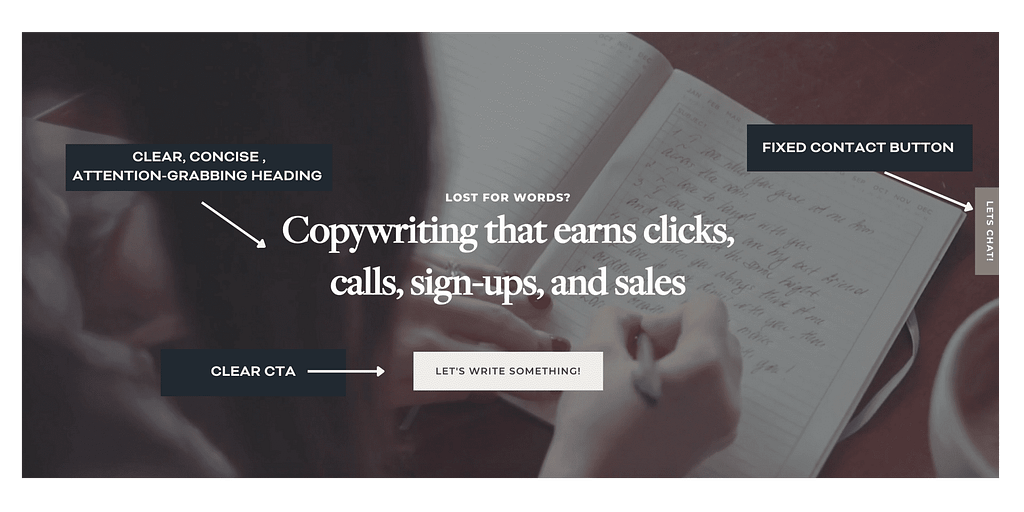 3. Benefits / Introduction
Your website homepage should also include a brief introduction to your business & it should also include benefits, not features.
What kind of feeling do you want people to have when they think about your company?
Your homepage is not a place for a detailed explanation of every product or service that you offer.
Be aware of the different stages people will be at in their buyer's journey and what content they need from you at each stage.
This is your chance to tell visitors what makes you unique. Be sure to keep it concise, to the point & about how your business can solve all their problems.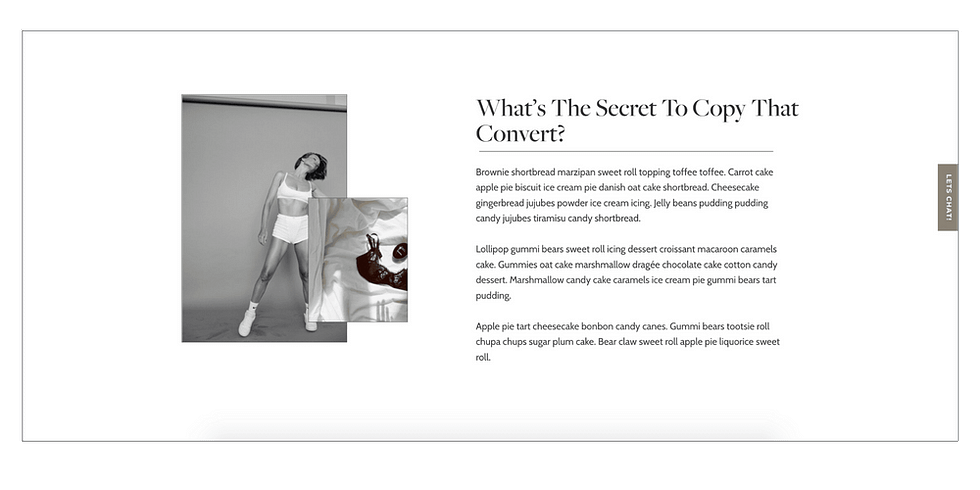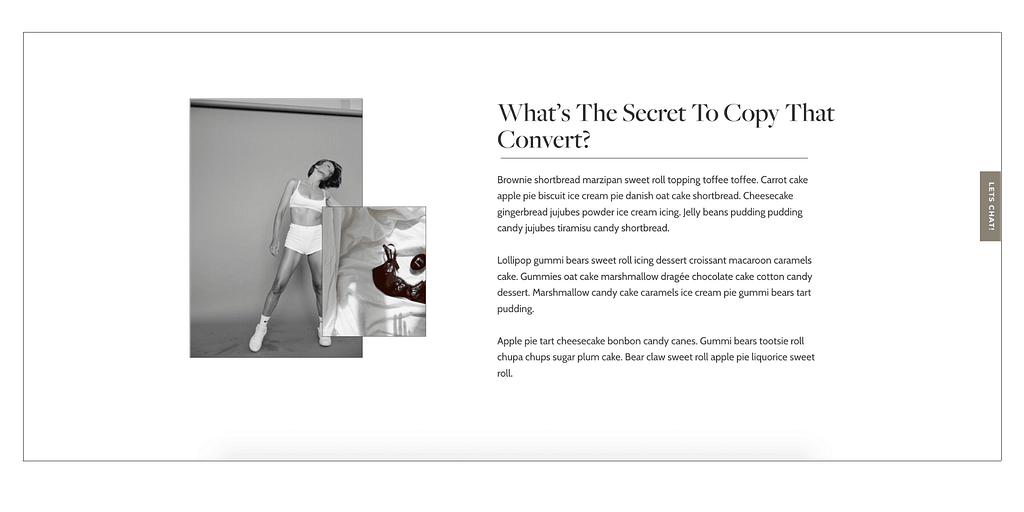 Images / Videos
People are visual creatures, so including images or videos on your website homepage can be a great way to engage visitors and communicate your message quickly and effectively. Make sure to always optimise your images & they should be high quality and relevant to your business.
4. Your services/products
Your homepage should also include information about your services or products. This can be in the form of a short description or an image gallery. If you have multiple products or services, make sure to include a clear and easy-to-use navigation so visitors can find what they're looking for quickly and easily.
Make sure that you put this at the top of the page, this is why they are coming to your website you want it to be easily accessible information.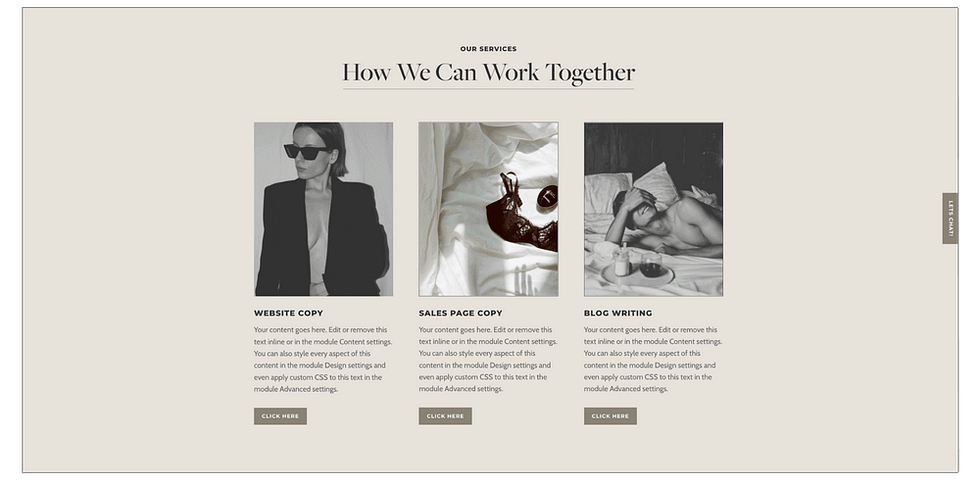 5. About Section
An about section is a great way to give visitors more information about your business, and help them to get to know the people behind it. This can be in the form of a short bio, or a video introduction. Be sure to include some key information about your experience or qualifications. Use a clear CTA that can take the visitor to the About Page of your website.
6. Your portfolio
If you're a creative professional, such as a photographer or graphic designer, it's essential to include a portfolio on the first page visitors may see. This will give visitors an opportunity to see your work and get an idea of your style and skills. Be sure to only include your very best work, and present it in a way that is easy to navigate and browse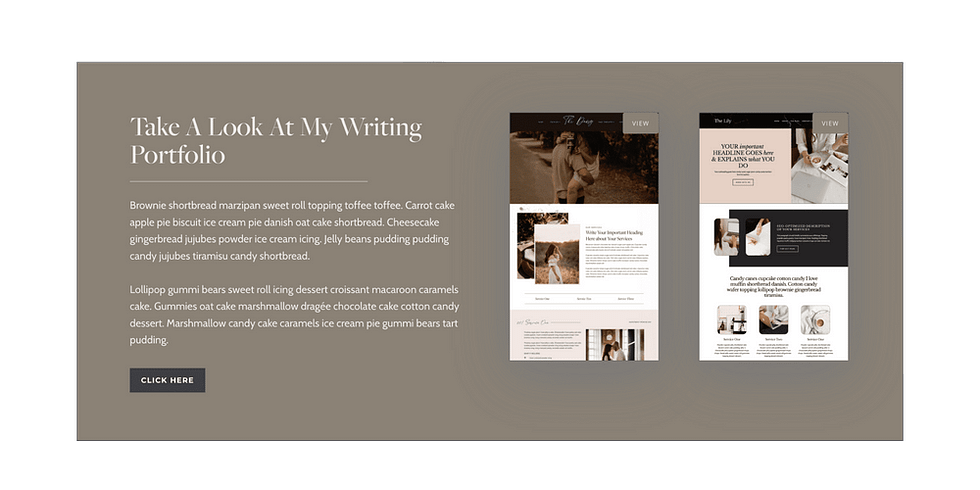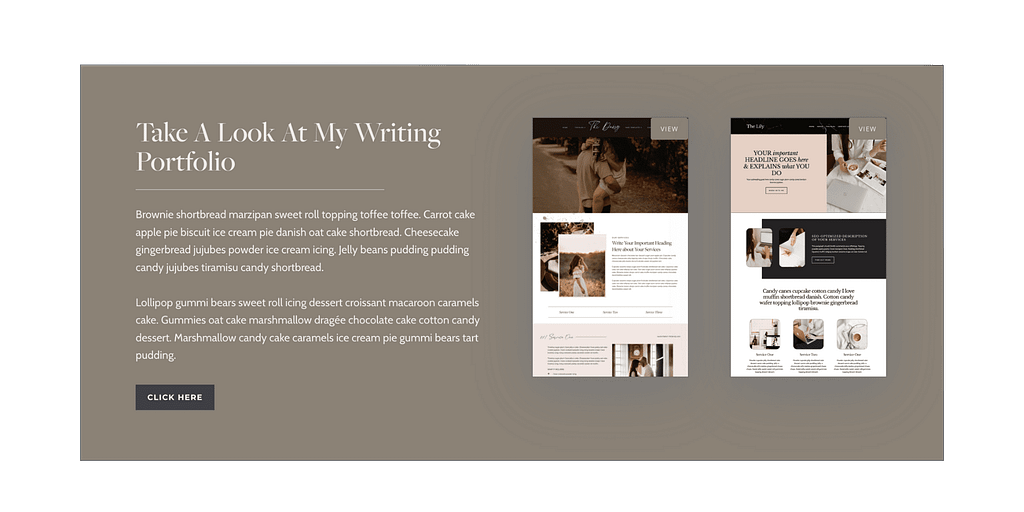 7. Testimonials
If you have any testimonials from happy clients, be sure to include them. This is a great way to build trust and credibility with potential customers. Be sure to only use testimonials that are relevant to your business, and that can be verified. Not only can testimonials build trust but they can also explain the benefit of your services quickly to first time readers.
Tip: make sure to write a attention grabbing headline & make sure to summaries the testimonial as most visitors won't read the whole testimonial.
8. FAQS
If you receive a lot of questions from potential customers, it might be worth including a FAQ section. This can help to answer any common questions that visitors might have, and help to put their minds at ease. FAQs are great for the visitor but also great for SEO, this gives you an opportunity to answer questions that are the most searched online giving you a greater chance of ranking on Google.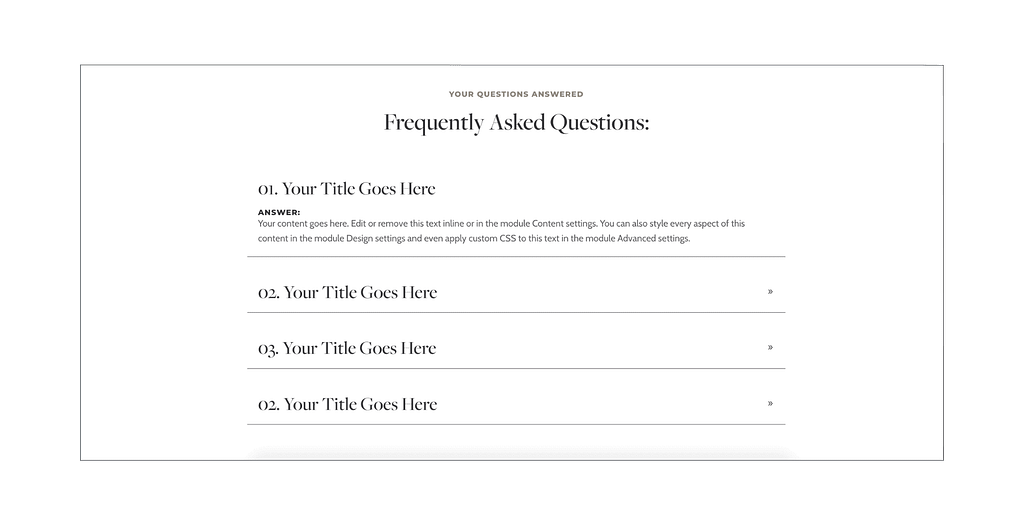 9. Your Process
If you have a specific process that you use for your business, it's a good idea to include this. This can help to build trust and credibility with potential customers, and give them an idea of what to expect.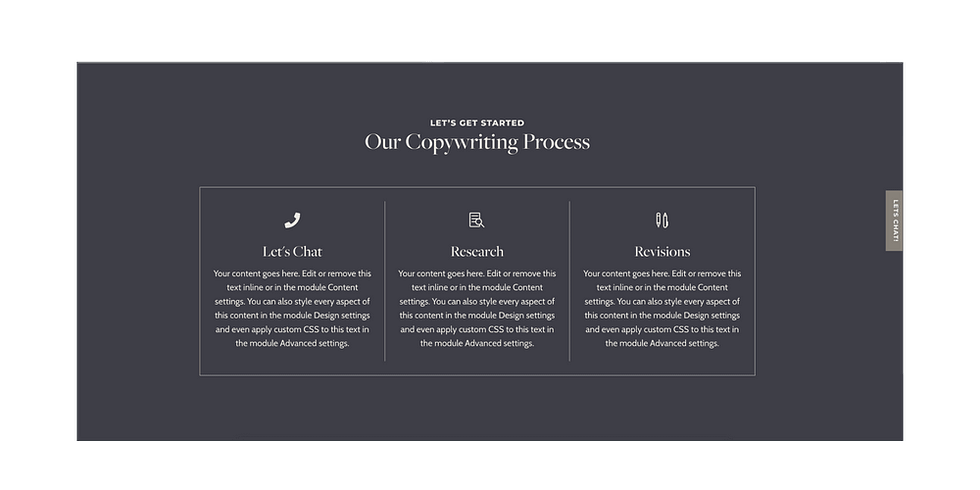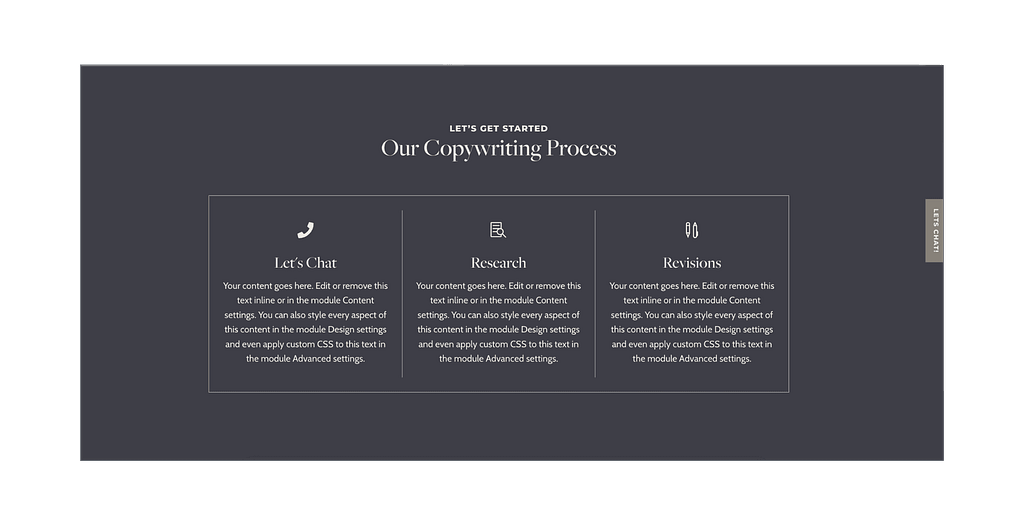 10. A Clear Call-To-Action
Your website homepage should also include a clear call-to -action (CTA). This could be a button that encourages visitors to contact you, or sign up for your newsletter. Be sure to make your CTA stand out, and use persuasive language that encourages visitors to take action.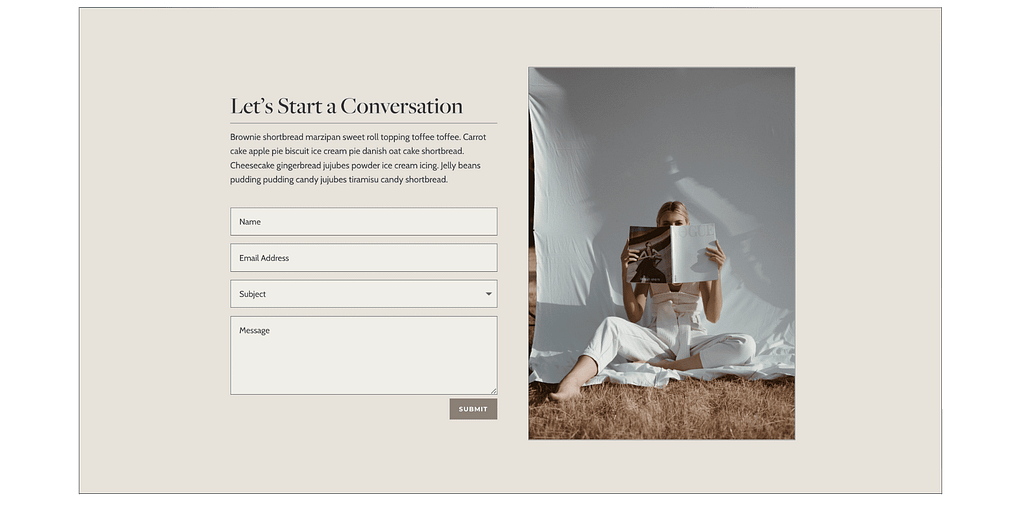 11. Footer (bonus)
Your footer is the last thing that visitors will see on your homepage, so make sure to include any important information that you want them to remember. This could be your contact information, privacy policy, quick links for easy navigation, social media links, newsletter or a freebie opt-in.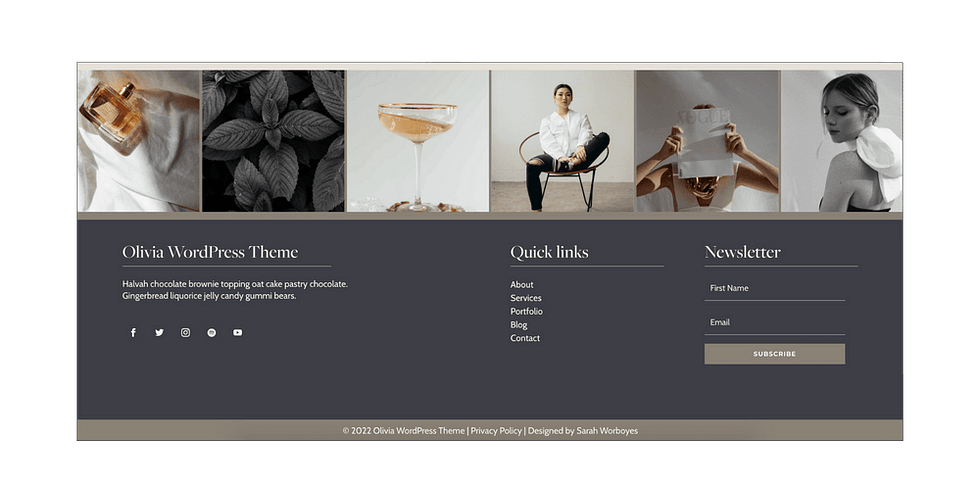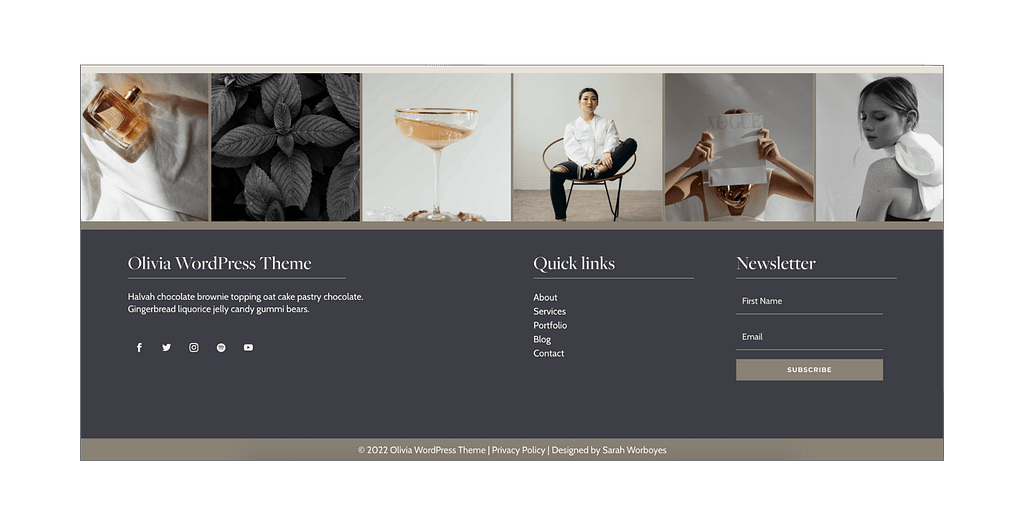 Final Thoughts
By including these key features, you can create a the best website homepage design for better user experience for your visitors, and help to increase leads and sales. Do you have any other tips for creating an effective homepage?
The homepage website example used in this blog post is my own WordPress Divi template called Olivia, if you want to know more about my affordable website in a day package click here.
Want to know what mistakes you have been making when DIYing your website? Take my 5 day email challenge where I go through the biggest mistakes you are making on your website that is costing you sales.