Attract Dream Clients
With a New Website,
Built-In
Just
1 Day
Off-The-Shelf Website Templates Are
So
2021. Get your Website in a Day.
I know what you're thinking… "A custom-built done in a day website is going to cost me thousandsssss!"
Every time you see another service-based business in your industry with a gorgeous website you're not only green with envy but you spend more time than you like to admit adoring it from afar. You know your services are top of the range but you're losing customers, clients and money because your site isn't standing out!. 
You've tried purchasing basic templates but they don't showcase your branding and the time spent learning the DIY skills is much better used on your ideal clients and other money-making tasks 💸 .
You're frustrated, stuck, overwhelmed and frankly pretty damn embarrassed by your current site (and that's if you even have one). It feels like the wheels are always spinning and you're stuck in a cycle of always having to find new customers.
Imagine having your one day website completely done for you.
I know how frustrating it can be trying to build the website you envision. I know exactly what's involved with the design process, creating the perfect user experience and coding the features that make you stand out in the crowd.
And let's not even get you started on the tech…
It's no wonder you keep putting your website on the back-burner! That's to end today…
Working with Sarah was beyond a dream. And I really mean that because she was able to come up with branding and a great website so beautiful that it surpassed what I thought was possible in my wildest dreams.
Sarah was incredibly easy to work with. Not just because her processes were clear, simple and easy, but also because she has such a keen eye for design that she easily brought my entire website to LIFE.
Elizabeth Wallace
JOY COACH
Working with Sarah was beyond a dream. And I really mean that because she was able to come up with branding and a great website so beautiful that it surpassed what I thought was possible in my wildest dreams.
Sarah was incredibly easy to work with. Not just because her processes were clear, simple and easy, but also because she has such a keen eye for design that she easily brought my entire website to LIFE.
I couldn't recommend her more highly!
Neeta Khanna
NUTRITION & HEALTH
Sarah was a pleasure to work with and the results are more than I had hoped for.
I'm thrilled with the look and function of the website and know that Sarah thought of the things that I didn't even know I needed and wanted.
And even though I selected a package that had defined deliverables I never felt like I was getting less than a full service to meet the site needs. And she took the brand examples and translated them beautifully.
Create a Knockout Dream Website for Your Online Business
Reap the Benefits of a Custom Website Look That SCREAMS
High-End Design (Without the Price Tag)!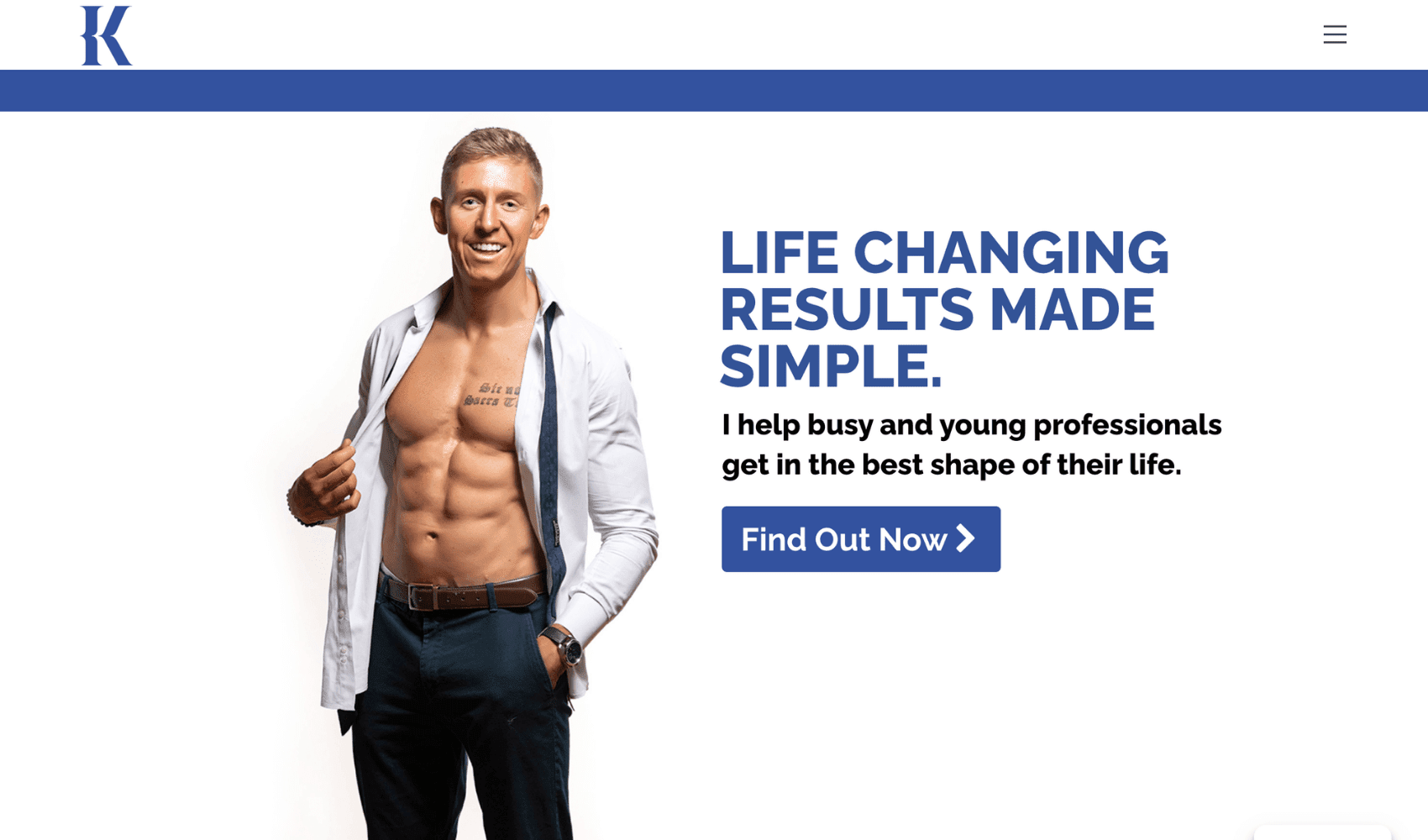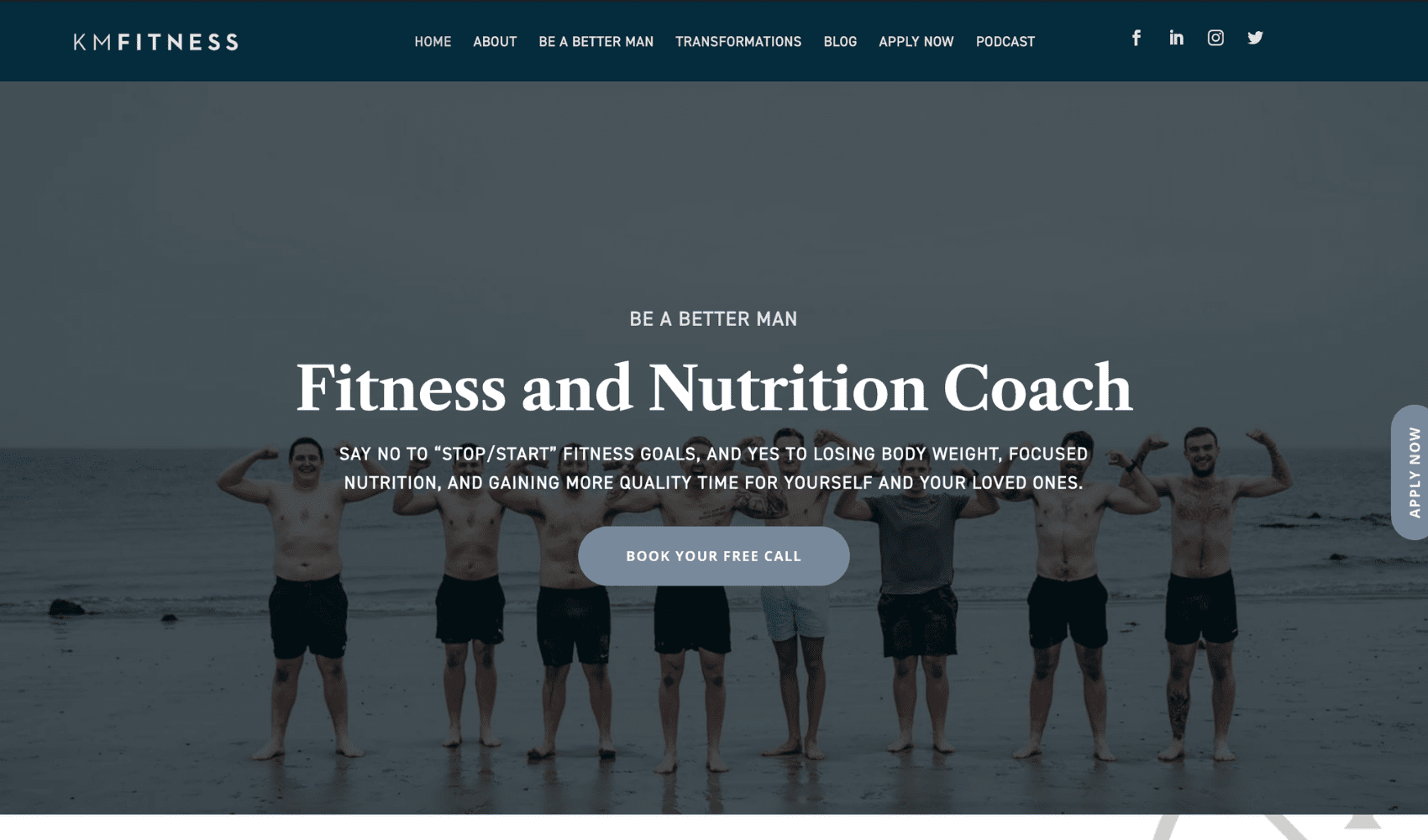 With the Website in a Day you'll:
Enjoy a designer looking site without the expensive price tag (start making consistent sales and easily land dream clients)
Have a 5 page website written in your brand voice that your business deserves (you won't have to lift a finger to type anything, all the copy will be done for you.)
Be the proud owner of a Done-For-You perfect website by a professional web designer & professional copywriter. (so that you don't need to waste time or money learning to build your own)
Replace off the shelf templates that don't speak to your business brand or personality (and enjoy confidence knowing your Website distils your unique brand and services)
Convert high paying customers organically in your sleep (so you can stop spending so much damn time with direct marketing)
Be able to launch your site in just one day (say goodbye to agonising months of waiting for your Website to be built)
Here's what you get with your new website & our proven process
1. Just on a 30-minute free discovery call. 
2. Complete your proposal & decide your payment plan. 
3. Select your design day.
Come away with:
✷ Peace of mind knowing you can get back to working on the money-making tasks in your business while your website is being built in the background.
You'll have three questionnaires to complete, this of this as your to do list. We will need all the information about your business. These are:
1. Onboarding Questionnaire
2. Copywriting Questionnaire
3. SEO Questionnaire
Come away with:
✷ Customised website design that matches your unique brand and converts your ideal clients into paying clients.
Keyword Research and SEO Setup
Does SEO and tech stuff make your head spin? I'll enhance your site discoverability by researching the best keywords for you to be found on Google.
This includes technical SEO & on Page SEO Setup.
Come away with:
✷ Become fully booked in your sleep utilising organic search traffic.
Your new website includes one year of free hosting through a reliable professional company. You can choose to go ahead with moving over your hosting, we can process this for you on your website design day.
Come away with:
✷ Fast and secure web hosting and a ready-to-launch website.
Once all the information has been gathered & you have revised your copy you will be able to book in for your design day. On this design day you should be online just case I need to contact you with any questions.
Come away with:
✷ a converting website that attracts high paying customers organically in your sleep
After your design day we will organise your offboarding call giving you time to review your new website. On this offboarding call, I will show you how to make updates & changes to your website. You also get 7 days of email support!
Come away with:
✷ A complete brand new website that you are now able to manage yourself
a small business owner that wants to write their own copy or doesn't want their copy to be audited
small business owners that don't want to show up in search engines & don't care about SEO
businesses that need more than a homepage, about page, service page, contact page & blog
business owners that want to faff around & spend months getting their website up & running
business owners that want to DIY their own website from templates & aren't intersted in WordPress
Meet The Copywriting Team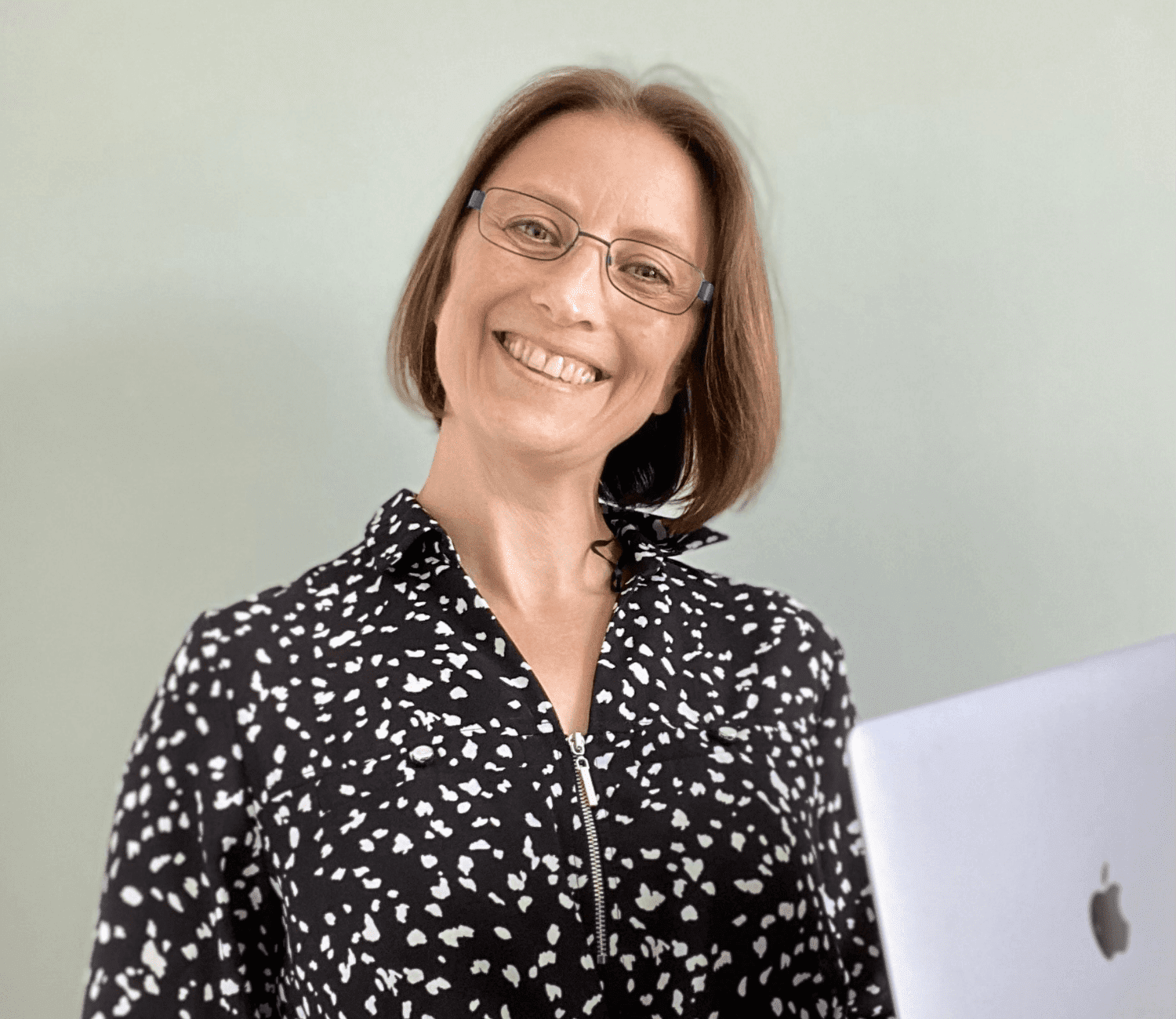 Debbie Cormode | UX Copywriter
Debs is a UX copywriter who specialises in writing customer-focused copy. In a previous life, Debs was a history teacher. She excels in research, getting to the heart of your clients' struggles and needs. With a focus on user experience principles, Debs writes copy that guides your clients seamlessly from browser to buyer.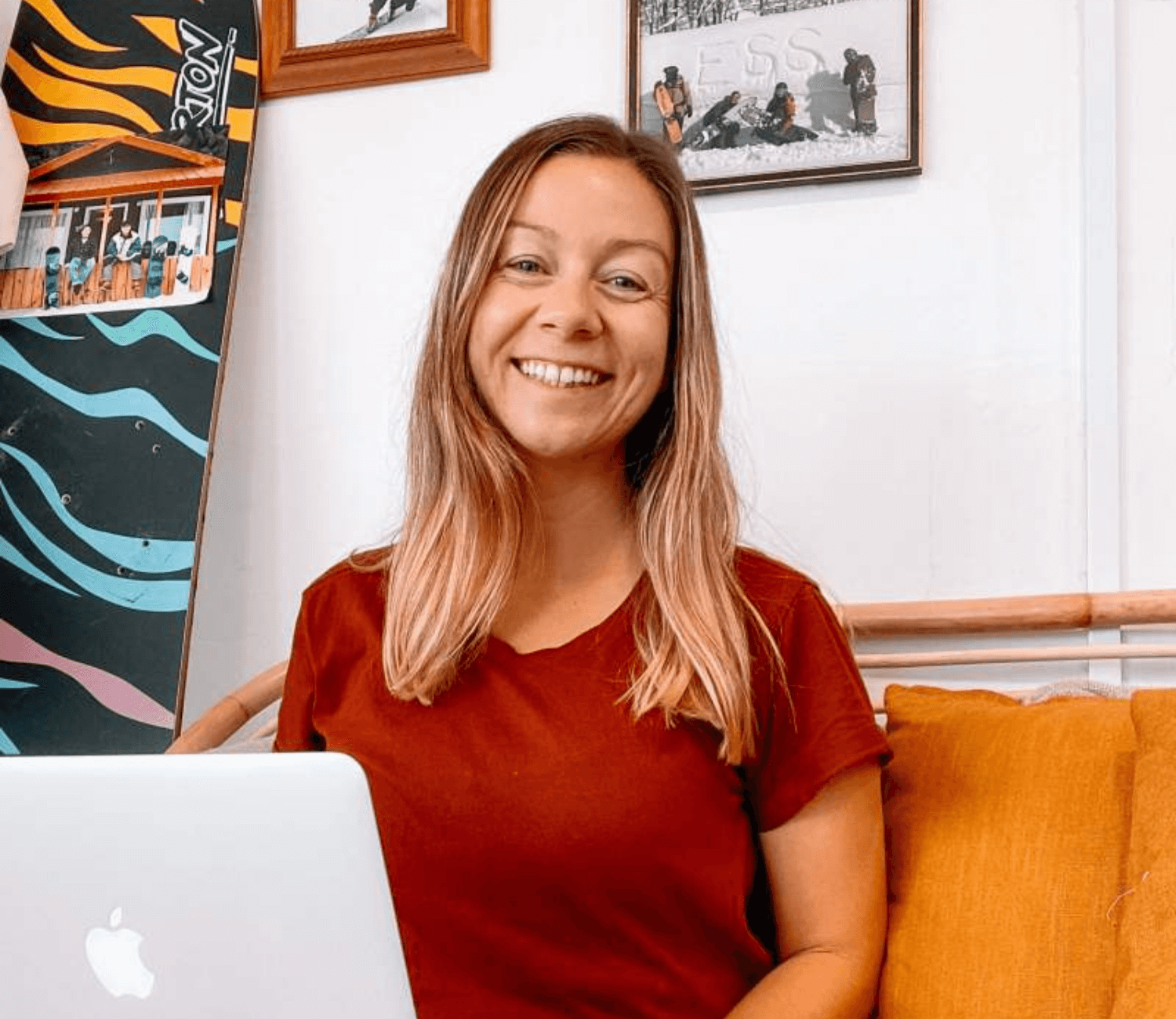 Erin Morris | Conversion Copywriter
Erin is a conversion copywriter. Erin is a copywriter on a mission to write fun and unforgettable words (aka copy) so you can radiate your unique magic and sell out your offers. She values ethical marketing and selling from a place of empowerment and authenticity.
Does Your Own Website Draw in Dream Clients?
How much money and time have you already invested into trying to DIY your dream website? Not to mention how many potential ideal clients you missed out on by having a fluffy site, no direct messaging, poor web design and the tech stuff a mess. #sadface
If you want a gorgeous branded website, the waitlist for high-end designers is usually months, and the price tag equals a small (sometimes large) car. With website in day you get a professional website in your brand voice & branding at an afforable price!
Frequently Asked Questions
I want to include more new pages. Can you add those?
The website has been designed to include the pages you need as an online business.
These pages are;
✷ Homepage
✷ About Us
✷ Service Page
✷ Blog
✷ Blog Posts
✷ Contact Page
✷ Coming Soon Page
✷ Instagram Links Page
✷  404 Error Page
The Website in a Day design process does not allow new pages on the day but you can hire us to complete these pages after the design day.
I'm a coach/online service provider/agency/online business. Will this work for my business?
Absolutely! Website in a day is designed for anyone who has an online service-based business, coaching business or digital agency.
What do you need from me before we get started?
Great question! Before you can book in for your design day, I need you to complete:
Copywriting Questionnaire

Onboarding Questionnaire

SEO Questionnaire
Once you have completed these questionnaires you will then be required to send me through your branding elements including:
Logo and font files 

Colour palettes and branding boards

Stock Photography

Photography of work (if applicable)
I have my own copy, can I still go ahead?
If you are writing your own copy then it is possible to still go ahead with this package but to hit the ground running we suggest having a copy audit to make sure you are including keywords & not too much copy.
Does it matter if I am a new business?
Not at all. If you are new business owner this package is actually perfect for your service based business. By purchasing website in a day you are skipping the DIY process & having a complete website built for you. This will also help with your brand messaging & get you on the ground running!
What if I want to make edits to the website in the future?
One of the reasons I use the Divi Theme is because it is easy to make edits yourself.  Just open up the page and add any additional text or remove sections as required – No need to hire a developer.
Included in the package is an offboarding tutorial where I will show you how to simply make changes & 7 days of email support. 
I haven't got any branding just some colours I'd like you to use.
Unfortunately, the prerequisite for this package is that you have branding completed. To customise your website I require you to send me branding elements, logo, fonts and colour palettes. 
If you require branding I offer this as an additional service.
5 page WordPress Website Built With Divi
Dedicated Website Copywriting Professional
Onboarding, Copywriting & SEO Questionnaires
Keyword Research + Competitor Research
Search Engine Optimisation (SEO) Setup
I'm tired of seeing service-based businesses having to choose between spending thousands of dollars on a custom website or having to scrape together a dull run-of-the-mill template.
The power of a good website goes beyond the gorgeous design (although it has that too). It attracts and speaks to your ideal client, it generates organic search engine traffic and it is your direct sales money-maker.
This is why I created Website in a Day. So you, as an online entrepreneur can grab a professional and customisable website at a fraction of the cost and a fraction of the time.
Launch Your New Website Today.
Book your design day & let's build your new website, in just a day!